Contact Us
If you have questions about the show or are interested in bringing Nature to your neck of the woods…
Email us: nature@tigerlion.org
Call us: (612) 670-7771
If you would like to reach us via mail, please use our address:
TigerLion Arts
730 2nd Avenue South, #1300
Minneapolis, MN 55402.
Join us on Facebook and Twitter (@TigerLionArts).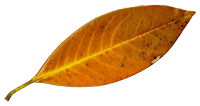 \
About
TigerLion Arts (TLA), founded by Markell Kiefer and Tyson Forbes, is a Minneapolis-based production company whose mission is to celebrate human wisdom and the spirit of nature through creative works that awaken, inform, and delight. For more than ten years, TLA has touched the lives of thousands nationwide with original productions including: The Buddha Prince, a play about the life of the 14th Dalai Lama; Buddha Prince Backstage, a PBS documentary about the inspired creation process with the MN Tibetan community; The Dragons Are Singing Tonight, a musical adaptation of Children's Poet Laureate Jack Prelutsky's book of dragon poems, featured at the 2012 Ivey Awards; KIPO!, a circus of spirit, song, and dance from Tibet, official arts event of the Dalai Lama's 2011 MN Visit; and The Flame Brigade, a clown act set aboard a vintage fire engine. TLA serves communities of all ages and backgrounds, inspiring a love of nature through the arts and social empowerment. TLA has collaborated and partnered with innovative groups worldwide, including: Circus Juventas, Minnesota Boychoir, University of Minnesota's Center for Spirituality & Healing, The Nature Conservancy, Twin Cities Public Television (TPT), Tibetan Institute of Performing Arts, In the Heart of the Beast Puppet and Mask Theatre, and Shambhala Sun Foundation.