Press
Contact:
For more information, please contact TigerLion Arts at robin@artsprogress.com.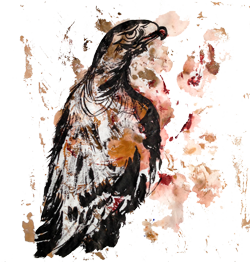 Articles & Reviews:
"The program for "Nature: a walking play" doesn't credit anyone, but whoever designed these acres of trees, ravines, flowers, meadows and ponds deserves a salute. What better scenery could exist for a play about two men who drew inspiration from the beauty of the Earth? Audiences travel the literal distance between sloping meadow, tree-sheltered cabin frame and fen (standing in for Walden Pond). They also travel a figurative distance, as Emerson and Thoreau bond on a hillside in their bromance over nature and then fall out over differing philosophies on progress and society."
—Star Tribune
Full Article
"The eleven-person cast and community chorus lead us through the experience, dressed in authentic looking period clothing (costumes by Christine A. Richardson). Waldo and Henry are perfectly personified by Tyson Forbes (who also created and co-wrote the piece) as the tall, elegant, well-dressed minister and lecturer, and John Catron as the bearded and unruly-haired nature-lover who eschews the trappings of modern society."
—cherryandspoon.com
Full Article
"TigerLion Arts' production of Nature, directed by Markell Kiefer, may be less of a play in the conventional sense and more of an explication of the ideas of Ralph Waldo Emerson (playwright Tyson Forbes) and Henry David Thoreau (John Catron) through movement, dialogue, and music, but it is still very much worth your while. Emerson and Thoreau both believed that the divine manifested itself most strongly and clearly in the natural world, and, after spending a few hours tromping to and fro in the Minnesota Landscape Arboretum's Garden for Wildlife, even the most indoorsy of audience members will likely be inclined to agree with them."
—Emily Anderson, Bad-Entertainment.net
Full Article
"The show owes much of its energy to its performance outdoors, and director Markell Kiefer does an admirable job creating performance spaces that are clearly demarcated from but wholly integrated into some rather majestic landscapes. Some of the moments are strikingly beautiful, and there always will be something to venerate in hearing, as we do here, delicate music sung by strong voices echoing off a hill of tall prairie grass. Composer Dick Hensold has done a terrific job with a score inspired by the music of New England in the 19th century."
—Matthew Foster, MinnesotaPlaylist.com
Full Article
"Aside from providing an opportunity to appreciate the natural world, Nature stages a more profound debate about political engagement. While Emerson (Tyson Forbes) advocates bringing change to the world through public discourse, Thoreau (John Catron) becomes a hermit, preferring to minimize his environmental footprint as much as possible. Much of the script is drawn directly from original texts by Emerson and Thoreau, and Forbes and Catron do an excellent job bringing the eloquent prose to life while imbuing it with their characters' distinct personalities."
Sophie Kerman, aislesaytwinciteis.com
Full Article
"The idea is to really heighten the awareness of the nature and the gardens themselves," says Forbes, 38. "We're always talking about that with the cast: to be very aware of the sun, the wind, the birds--to play with them and to acknowledge them."
Chris Hewitt, Pioneer Press
Full Article
"I thought about nature not as something to be visited occasionally, but as something we live in the midst of daily, whether we're aware of it or not. Sometimes her voice is obscured by the busyness of modern life, but she's always there if we take the time and listen hard enough."
Broadway World
Full Article
"Nature is performed outdoors as a "walking play." A professional ensemble of actors takes the audience on a journey through the natural environment as scenes unfold around them. Bagpipes, ancient flutes, drums and rich choral arrangements are intricately woven into the script with compositions by Dick Hensold."
Chanhassen Villager
Full Article
Art Matters broadcast of interview on Nature: Full Broadcast
"Best of 2014: Striking performances mark best in theater"
—Star Tribune
Full Article
Audience Response:
"This production was absolutely magical! My husband said EVERYONE needs to see this! I loved the message it sent, and the way nature played along with the script at times-- left me in awe! The music, singing, and acting was way beyond my expectations. … It is a special memory that will be etched into my heart and mind for years to come. Thanks to everyone who made this production possible! I have been to an outdoor play before, but nothing quite like this! Although the producers were focused on our connection with nature, I can see how this play would inspire people to realize their role in being a catalyst for change-- and doing it in a way that helps, not harms."
"Amazing...innovative, creative, powerful, sweet, tender, timeless, connected, relational...and more."
"The cast lovingly and expertly deliver their craft, braving the challenges and changes of weather. With a vibrant energy that leaps across the stage they deliver each scene with music and song and sound and laughter and tears that fill the hearts of the audience."
"Humorous and yet poignant, passionate and promising."
"We loved the setting, the walking, the beautiful day, the whole experience. The acting was excellent, and the musicians were awesome. Such a great combination of rhythm and song, story and poetry. I learned more about Thoreau and Emerson than I ever did in college, and it was such a fun form of education."
"Most clever and flexible staging. Excellent musical accompaniment."
"The theme is so close to my heart, and so close to what is important in our lives now."
"I would see it again and again!"

September 8 - October 8, 2017

Interested in bringing Nature to your neck of the woods? nature@tigerlion.org

Presented by:
This activity is made possible by the voters of Minnesota through a grant from the Metropolitan Regional Arts Council, thanks to a legislative appropriation from the arts and cultural heritage fund.
This project is supported in part by an award from the National Endowment for the Arts.